Volunteer & Paid
Opportunities
Paid Opportunities To Work With
Jamaal Magloire Foundation
Job Descriptions
Position Title:

Administrative Assistant & Customer Relations
Position Term:

May 15, 2023 - August 14, 2023
Location:

(Hybrid) Physical office location 2450 Victoria Park Ave. North York
Compensation:

$15.50/hr (30 hr / week)

Jamaal Magloire Foundation

The Jamaal Magloire Foundation is a registered charity launched in March 2017. It is an organization that aims to improve the lives of underserved youth by helping them to obtain and nurture academic and social skills through the arts, sports, and community. Programming of the Foundation include Basketball Clinics, Academic Scholarships for youth who display artistic or athletic excellence but who may not have the means to continue their education and Music Bursaries for BIPOC students in the Greater Toronto Area enrolled in a post-secondary music program who demonstrate financial need. JMF also contributes to the planning and execution of the Toronto Revellers Mas Band, founded in 2006 and is a collective of over 2000 masqueraders, volunteers, and designers who contribute to the annual Toronto Caribbean Carnival and is dedicated to promotion and supporting Canada's multi-cultural landscape by celebrating the rich diverse culture and traditions of the Caribbean community.

Position Summary

The Administrative Assistant & Customer Relations role will be responsible for administrative / office tasks related to both the Jamaal Magloire Foundation and Toronto Revellers.

Primary Duties & Responsibilities
Manage sponsors, clients, volunteers and vendors database
Assist with the preparation of PowerPoint presentations
Assist with the planning and creation of summer programming and fundraising events
Liaise with non-profit partners to ensure their objectives are being met
Qualifications, experience, skills, and competencies
Must be between the ages of 15 and 30 to apply
Is a Canadian Citizen, permanent resident, or person on whom refugee protection has been conferred under the Immigration and Refugee Protection Act and eligible to work in Ontario
Very efficient in Word, Excel and PowerPoint
Adaptable to a multi-tasking in a fast-paced environment
Excellent communication and customer relation skills
Must have own computer with Microsoft Office software (Word, Excel, PowerPoint)
How to Apply
Interested applicants should email their resume to
[email protected]
no later than
Friday, May 5, 2023 at 6pm.
Please indicate the job title in the subject line.
---
Position Title:

Communications Officer
Position Term:

May 15, 2023 - August 14, 2023
Location:

(Hybrid) Physical office location 2450 Victoria Park Ave. North York
Compensation:

$15.50/hr (30 hr / week)

Jamaal Magloire Foundation

The Jamaal Magloire Foundation is a registered charity launched in March 2017. It is an organization that aims to improve the lives of underserved youth by helping them to obtain and nurture academic and social skills through the arts, sports, and community. Programming of the Foundation include Basketball Clinics, Academic Scholarships for youth who display artistic or athletic excellence but who may not have the means to continue their education and Music Bursaries for BIPOC students in the Greater Toronto Area enrolled in a post-secondary music program who demonstrate financial need. JMF also contributes to the planning and execution of the Toronto Revellers Mas Band, founded in 2006 and is a collective of over 2000 masqueraders, volunteers, and designers who contribute to the annual Toronto Caribbean Carnival and is dedicated to promotion and supporting Canada's multi-cultural landscape by celebrating the rich diverse culture and traditions of the Caribbean community.

Position Summary

The Communications Officer role will liaise with the marketing agency and collaborate with management to develop and implement an effective communications strategy for the organizations calendar of events based on the target audience.

Primary Duties & Responsibilities
Writing, editing, and distributing content including publications, press releases, website content, program reports and other marketing material that communicates the organization's activities and services
Create fresh content for social media, promotions and events
Respond to media inquiries, arrange interviews and ensure the right people within the organization are contacted
Seek opportunities to enhance the reputation of the brand, and coordinate publicity events as required
Qualifications, experience, skills, and competencies
Must be between the ages of 15 and 30 to apply
Is a Canadian Citizen, permanent resident, or person on whom refugee protection has been conferred under the Immigration and Refugee Protection Act and eligible to work in Ontario
Very efficient in desktop publishing tools and graphic design software such as Adobe's Creative Suite (Photoshop, Illustrator and InDesign)
A degree or diploma in Graphic Design, Media Design, PR or currently enrolled in a University or College in such program is preferred
Must have own computer with software
How to Apply
Interested applicants should email their resume to
[email protected]
no later than
Friday, May 5, 2023 at 6pm.
Please indicate the job title in the subject line.
Volunteer With Jamaal Magloire Foundation
As a volunteer, you're able to make a direct, positive impact in our communities. Our youth need strong, dedicated, supportive individuals who are passionate about seeing them thrive. Do you want to help by contributing your time and skills to improving the lives of our youth? There are many different ways that you can volunteer with Jamaal Magloire Foundation.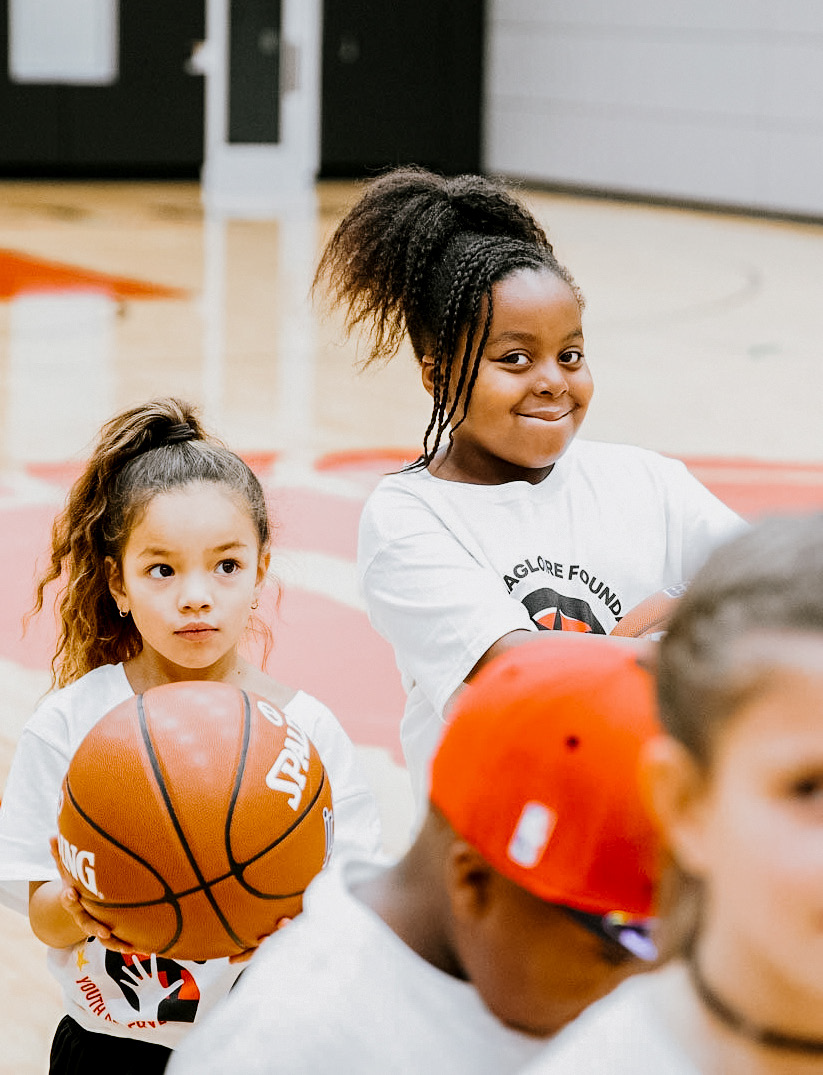 We are looking for mentors, tutors and trainers interested in working with Toronto's underserved youth.
*Please note that all volunteers must go through a necessary police background check before being approved to work with youth in any capacity.
Have something else in mind? Contact us to discuss your interests.