" 'Black Lives Matter' is not just a chant, or a slogan. It is a movement, a war cry and the declaration that we deserve to be treated with dignity and respect! "
Jamaal Magloire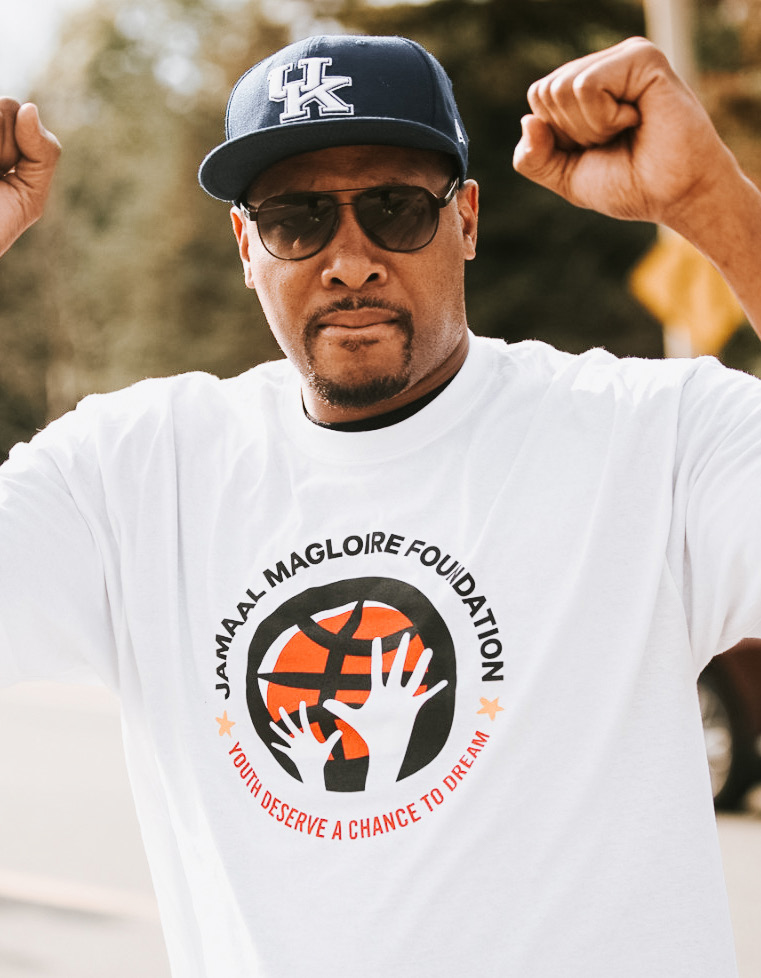 This movement is close to my heart. I have seen family and friends impacted by anti-Black racism and systems of oppression over the years. While I was blessed with the opportunity to play professional basketball and subsequently coach in the NBA, people who look like me have been racially profiled, defiled and even killed. That could have been my parents, my siblings, my son or even me.
I could not stand idly by and allow my people to be victimized. Before I was an NBA player, I was just a kid with a dream who was given a chance; I was told that I mattered. When I started this foundation, I wanted to show kids who looked like me that they mattered; their lives have purpose, meaning and value. I speak up and I fight against injustices for them
Jamaal Magloire Foundation aims to give youth the opportunity to turn their dreams into reality. That means a world built on the foundations of equity, inclusion and social justice.
I am committed to that cause!
Jamaal's Kids Mentorship Program (Coming Soon), focusing on High School Students, is the launching pad for our community to get involved and help mold the future into something we would all be proud of.